ASID Interior Design Billings Index (IDBI) - March 2021
Interior Design Billings are Stable and the Future Continues to Shine Brightly in 2021
Steady Billings + Surging Inquiries + Optimistic Outlook = Thumbs Up

Billings (present) index* fell by 1.3 points to 59.7, but still positive and marks the nineth consecutive month above 50. This means that billings are continuing to grow, but not as quickly as in February 2021.
Inquiries (short-term future) index* jumped 6.2 points to 67.4, highest since August 2019 (69.7).
All four regions have readings above 50 led by the South (64.5) and Northeast (64.2).
Six-month outlook* (long-term future) remains steady at 69.0 and maintains the positive sentiment seen so far this year.

Concerns surrounding COVID-19 are reducing with a score of 2.7 (1- No concern/Business as usual to 5- High concern/Anxiety from disruption and unknown), the lowest average achieved since the question's inception in March 2020 and first time under three.
While timelines for current projects (56%) and future projects (54%) are delayed compared to March 2020, panelists indicated that inquiries are more likely to be normal (36%) or accelerated (31%) compared to a year ago which aligns with the higher Inquiries Index.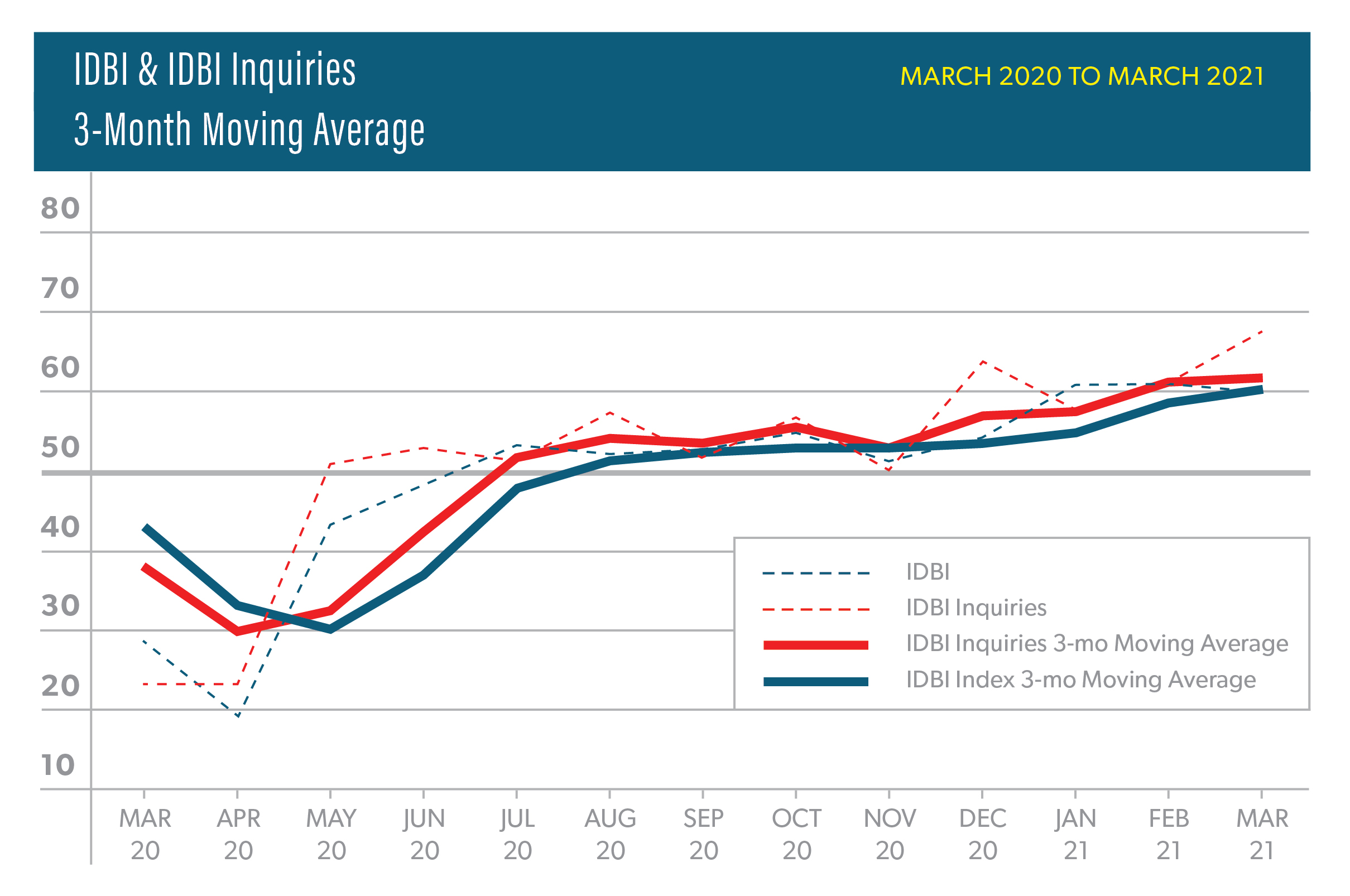 *Note: Any score above 50 represents expansion (i.e., growth) and below 50 represents contraction (i.e., decline).
Categories
Interior Design Billings Index (IDBI)